Saturday, March 29 – Potluck @ 5:30pm, Music @ 7pm
Bachanalia House Concert with Priscilla Dantas, pianist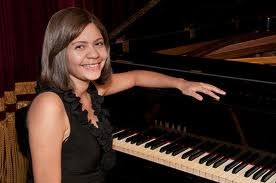 A relaxed, informal setting in a lovely private home – Brazilian piano prodigy, Priscilla Dantas performing – this is music as it was meant to be experienced! Talented beyond her years, Ms Dantas took her first piano lesson at nine and was the subject of a Brazillian national television news report at eleven. At fourteen, she was soloist with the Recife Symphonic Orchestra, performing Mozart's Concert in C (she played without the music in front of her).
Refreshments are potluck, bring a dish and beverage to share. Seating limited, reservation required for location. Contact the Festival office at 541-267-0938 or email staff@oregoncoastmusic.org to make reservations.
Sunday, March 30 @ 2pm
Emmanuel Episcopal Church, Coos Bay [See Map]
Bachanalia Concert with Priscilla Dantas, pianist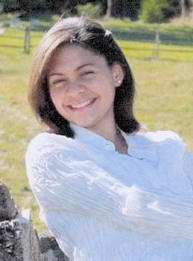 The public is invited to attend a performance by Priscilla Dantas, piano prodigy from Brazil. Her music and story are compelling. A lovely afternoon of beautiful music for your enjoyment.
FREE/Donations accepted on behalf of Festival and artist.