OCMA Outdoors Brings Live Music Back to Bay Area
Summer Music Schedule
OCMA Orchestra members and community partners announce outdoor musical events for two weekends: July 17-18 and July 24-25.
July 17th @ noon: Bay Area Concert Band & The Shaymus Hanlin Quartet at Mingus Park Stage
July 18th @ 2 pm: Rose Canyon Harmonie at Coos History Museum Plaza Stage
July 24th @ 2 pm: Pioneer Trombones at Coos History Museum Plaza Stage
July 25th @ 2 pm: Festival Viola Quartet & The Carlos Ensemble at Coos History Museum Plaza Stage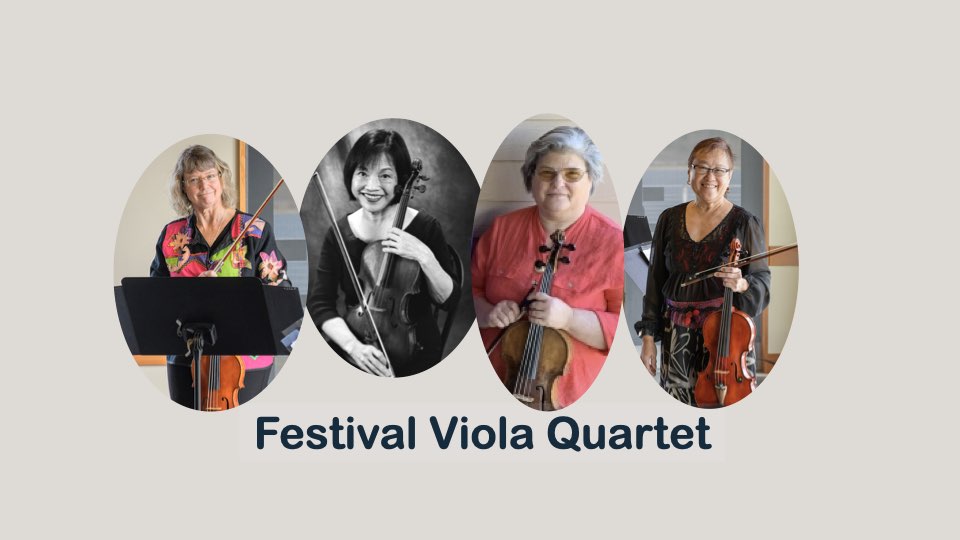 Meet the Instruments of the Orchestra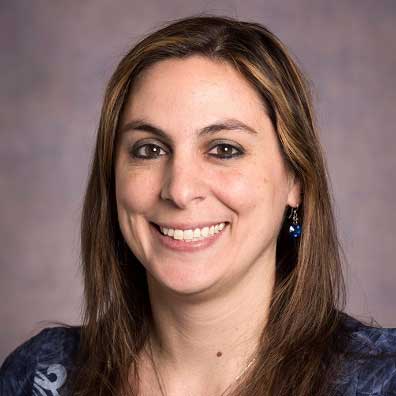 Nicole Buetti, OCMA's Contrabassoonist, developed an amazing virtual educational project with her husband, Jason Gunderson.  Read More >>>
 Special Message from
Maestro James Paul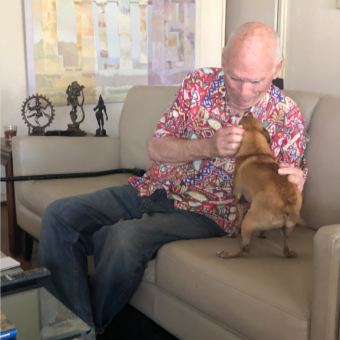 Dear Friends of the OCMA Festival,
I am delighted that Festival activities will take place this July. Of course, they will be at outside locations and with small ensembles to ensure safety. Plans are well underway for a return to Marshfield High School in July 2022. We are developing a full program.
I'm happy to report that I am recovering well.
Our official mascot, the Noble Chihuahua Carlos, is also looking forward to being back in Coos Bay. He can't wait to be at Sunset Bay again. He deeply regrets not being able to appear on the podium this July, but I have explained that podiums generally are inside concert halls most of the time.
I hope you are all well and that we will see each other again soon.
Best wishes, James Paul, Music Director and Conductor
Oregon Coast Music Association
presents
Listen & Learn with Adam Stern
A Series of Monthly Video Youtube Channel Presentations and Audio Podcasts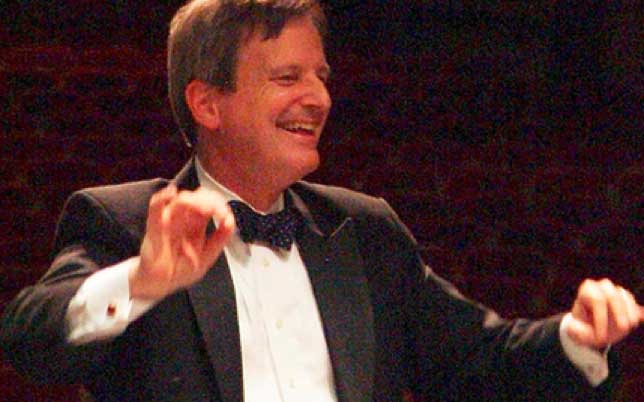 The featured theme for 2021

Where Words Fail, Music Speaks
Listen & Learn Schedule
These events are co-sponsored by the Coos Bay Public Library Foundation

Greetings from OCMA Associate Conductor Adam Stern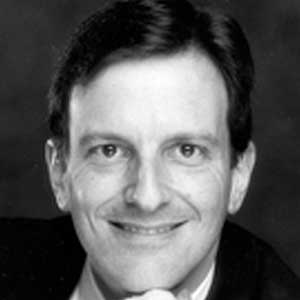 Adam Stern serves as Associate Conductor of the OCMA's festival orchestra and is widely known for his fresh and entertaining insight in music and composers.   Born in Hollywood, he began his musical studies at age five as a piano student, and flute lessons two years later. At age 15, he was accepted at California Institute of the Arts.  Adam Stern graduated with an MFA in conducting at 21, the youngest Masters' degree recipient in CalArts' history.
Among his several professional positions, Stern conducts the Seattle Philharmonic and the Sammamish Symphony; in addition, he recently became conductor of the Federal Way Symphony. He began the 2020-21 Federal Way season with a series of "virtual" performances.
Performance Videos
Music: A World of Codes and Messages
Although a composer's "alphabet" — twelve notes — may seem limited, the information that can be conveyed through these sounds is limitless. Composers can express love, hate, nostalgia, and (in the case of music for theater and films) even tip off major aspects of the story to come. Be prepared to have some buried secrets divulged!
"Tradition is the last bad performance"
The quote cited above (courtesy of Arturo Toscanini) could be applied to many "traditional" interpretive stances taken by conductors. Some of the world's most beloved symphonic works have been encrusted with whimsical notions that are nowhere to be found in the composers' instructions. Tune in as we remove the tarnish from some masterpieces and let their original shine come through.
Points of View: OCMA Musicians
Some of the Festival Orchestra players answer questions about music, study, performance, and other aspects of a musician's life.
Associate Conductor Adam Stern asks 5 Oregon Coast Music Festival Orchestra members to discuss ways to introduce music to youth, personal instrument choice, evolving methods of presenting and interpreting classical music to audiences. Respondents are: Steve Gross, Principal Horn; Bob Brudvig, Principal Percussion; Nicole Buetti, Contrabasson; Julie Gross, Horn; and Shelley Mathewson, Principal Viola.
A Composer's Insight: Creating and Composing a Score
Festival Associate Conductor Adam Stern is also a composer. In this presentation, Stern will take you on a "guided tour" of how he has conceived, nurtured, and crafted a piece of music — including a story involving the subtle revenge taken on an intransigent colleague.
A Look Back, A Look Ahead
With the 2021 OCMA Summer Events a couple of months away, Adam Stern will preview some of the music to be featured, the artists and the venues in which they will be held. Stern will also answer some of the comments and questions that have come in regarding past presentations in this podcast series.