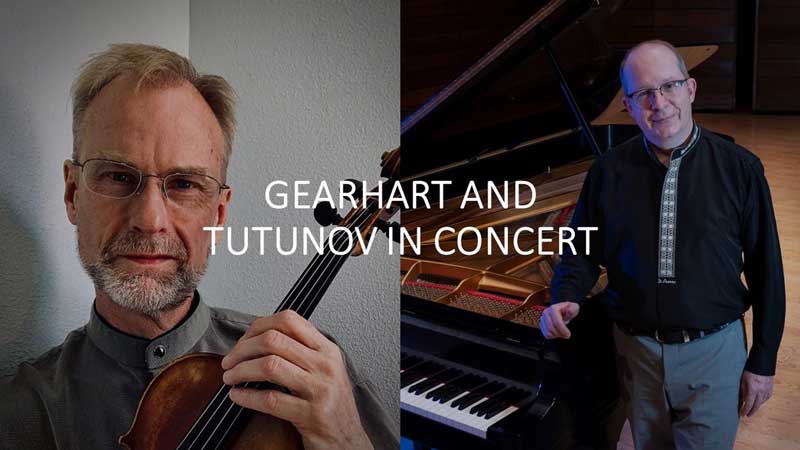 Redfish Music Duo to Play in North Bend
Friday March 31 @ 7pm, Presbyterian Church, North Bend
An evening of classical music. Tickets $20 at the door
Tickets for **starred events will be available may 1st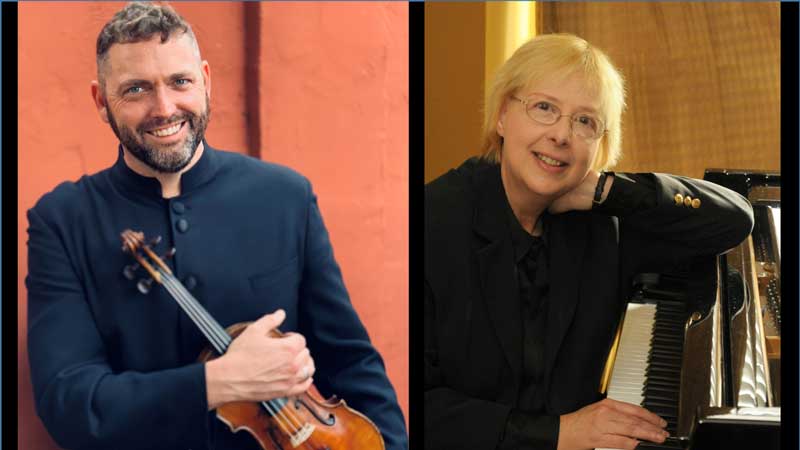 Hidden Voices: Highlighting Diverse American Women Composers**
Featuring Steven Moeckel, violin and Joanna Goldstein, piano
July 20th @ 7pm, Hales Center, Southwest Oregon Community College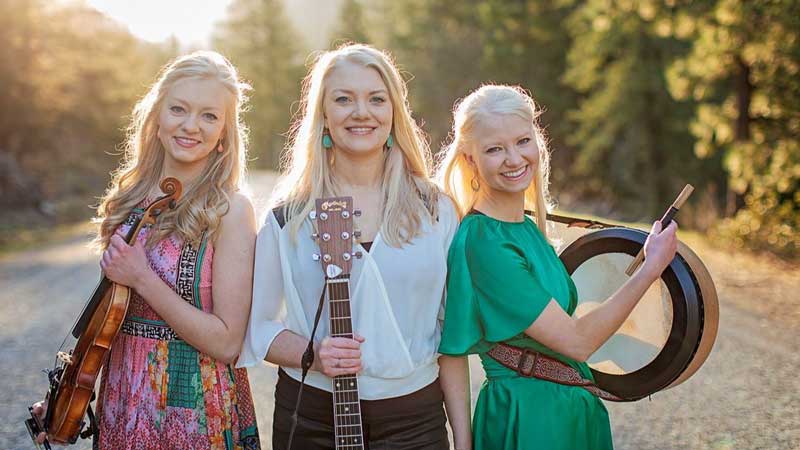 The Gothard Sisters at Shore Acres State Park Garden
Saturday July 22 @ noon, Shore Acres State Park, Charleston
The sisters perform new and traditional music steeped in Celtic folk roots.
Performing, touring and writing together for over 13 years, the trio continues to bring a refreshing perspective to the time-honored tradition of Celtic folk music, bridging the gap between classical, folk, Celtic, world, and roots influences with a sunny, optimistic style.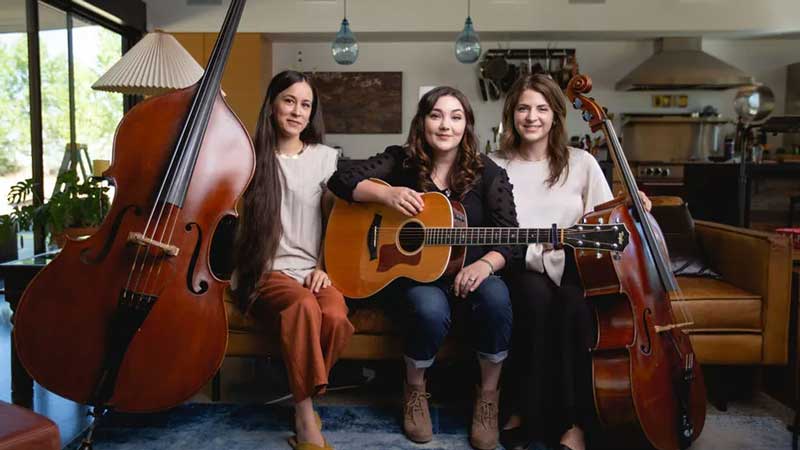 Dear Darling at 7 Devils Brewing Co.
Sunday July 23 @ 7pm, 7 Devils Brewing Co. Coos Bay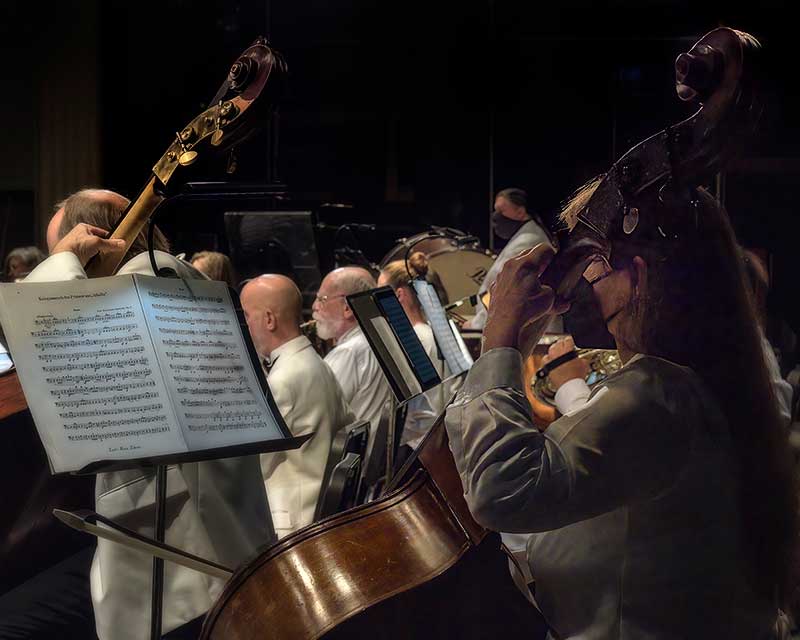 Festival Orchestra I Concert**
(James Paul, Conductor)
July 25th @ 7:30pm
Marshfield High School Auditorium
Berlioz: Benvenuto Cellini Overture
Schubert: Symphony No.8 "Unfinished"
Tchaikovsky: Violin Concerto with Steven Moeckel, soloist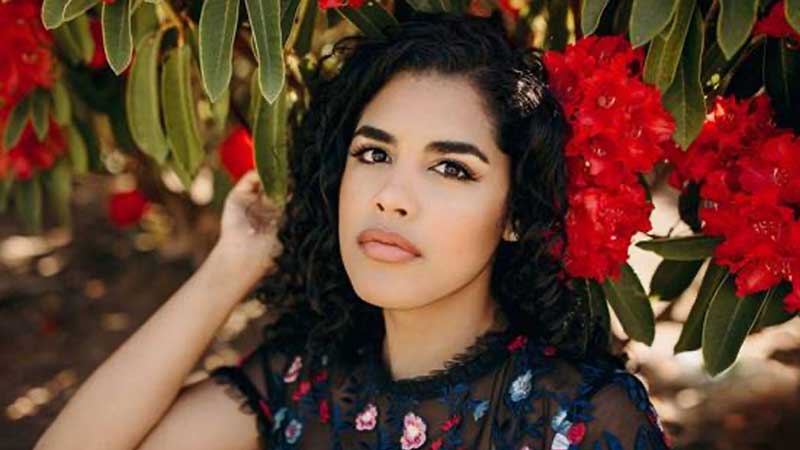 Festival Pops Concert**
(Adam Stern, Conductor)
July 27 @ 7:30pm
Marshfield High School Auditorium
Latin American and Hispanic Music with guest artist
Elizabeth Galafa Ylaya, Soprano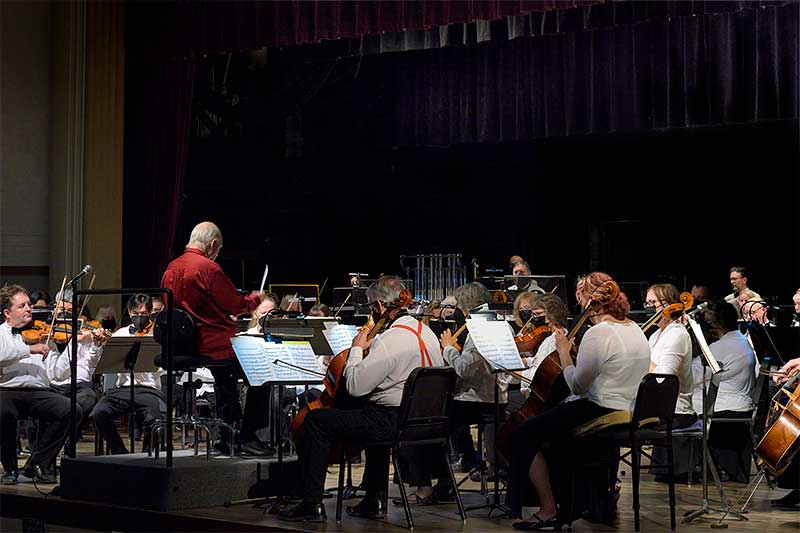 Festival Orchestra II. Festival Finale**
(James Paul, Conductor)
July 29 @ 7:30pm
Marshfield High School Auditorium
Wagner: Parsifal Prelude
Holst: The Perfect Fool Ballet Suite
Brahms: Symphony No.1
Bay Area Concert Band
July 15, Noon
Blues, Ballads and the American Songbook** at the Boathouse with Reception by Black Market Gourmet
July 16, 2pm
Madi Barrena and Michael Somers: Jazz Roots: African American Jazz Composer and Performers**
July 19, TBA
Steven Moeckel and Joanna Goldstein: Hidden Voices: Highlighting Diverse American Women Composers**
July 20, 7pm
The Gothard Sisters: Celtic Music and Dance in the Gardens
July 22, Noon
Dear Darling
July 23, 7pm
Festival Orchestra Concert I**
July 25, 7:30pm
Pops Rehearsal
July 27, 10am
Festival Pops**
July 27, 7:30pm
Redfish String Quartet**
July 28, 7pm
Festival Orchestra Concert II**
July 29, 7:30pm