Our Heartfelt Appreciation for the Community Support for the Festival
On behalf of the Board of Directors of OCMA we honor the enormous community support that helped make the 2022 Festival Events possible. 
Members and member sponsors provided financial support for all concerts. They worked at events, ushering, selling tickets, and providing refreshments.  They provided housing, and transportation for musicians.  
Our musicians and audiences were thrilled to return to a full festival.  The Bay Area Concert Band opener went off without a hitch and set a positive note for the rest of the festival. Darrell Grant shared his latest arrangements and review the history of his nearly 20 years of performing with us at the unique OCMA Boat House. The Slocan Ramblers provided a sold-out concert at 7 Devils Pub. The Friends of Shore Acres directed parking and provided great hospitality for the afternoon concert with jazz stars, Aaron Johnson, Shaymus Hanlin and his quartet in the garden. 
Eighty Festival Orchestra musicians filled the stage at Marshfield Auditorium after 2 years of health-related cancellations. They played a wide selection of classical and romantic theatre music and 20th Century Masterworks under the direction of Maestro James Paul. The pops concert directed by Adam Stern provided the audience an opportunity to enjoy programing of music from soundtracks from horror and science fiction movies. Featured in that concert was a selection by OCMA's contrabassoonist and composer Nicole Buetti.
We acknowledge the following sponsors and foundations that contributed to our programing:
First Community Credit Union; Tower Motor Company; Business Oregon, ARPA Live Event Producer/Presenter Grant; Coos Bay Public Library Foundation; Coos County Cultural Coalition; Oregon Community Foundation; The Wonderful Company Foundation; Three Rivers Foundation. 
Community Businesses and Service Clubs provided advertising support and in-kind services and goods:
7 Devils Brewing Co., Adventure Coast, Coos Bay/North Bend; Cardinal Services, Inc.; Black Market Gourmet; Inner Sanctum Studios; The Mill Casino Hotel and RV Park; Re/Max South Coast; Checkerberry's Flowers and Gifts; West Coast Seafood Processors Association; Big Foot Beverages; Tuna Guys; Coos Head Coop; Umpqua Bank; Vend West; Wegferds' Printing; Coos Bay North Bend Rotary; Coos Bay Lions; Banner Bank; Zonta Club of the Coos Bay Area; Coos Bay Art Museum.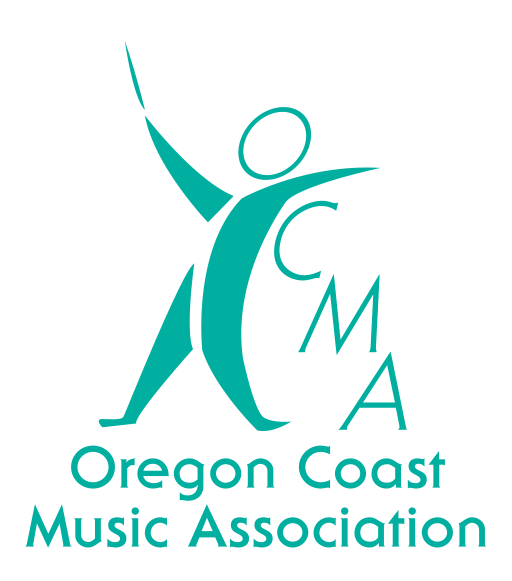 We are looking forward to the 2023 season!
We plan some small venue performances in the Spring, and a return for a full 2-week July Festival. Save the dates: July 15 to 29th