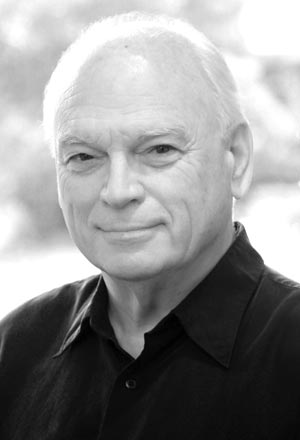 Mr. Paul is Celebrating 26 Years with Oregon Coast Music Festival!
JAMES PAUL is widely acclaimed as one of North America's most distinguished conductors and the Oregon Coast Music Association is appreciative to have Maestro Paul as our Music Director!
Mr. Paul illustrious career also incudes music director and conductor with the Baton Rouge Symphony. In 1988, during the Symphony's 40th Anniversary season, Mr. Paul led the orchestra in a triumphant performance at New York's Carnegie Hall. In 1998, at the conclusion of his final concerts with them, he was named Conductor Emeritus, the only conductor so honored by the orchestra in its 80 year history.
Mr Paul has also made guest appearances with some of the world's finest orchestras. North American engagements include performances with the Louisiana Philharmonic, Phoenix Symphony, Calgary Philharmonic, Chicago Symphony, Cleveland Orchestra, Columbus Symphony, Dallas Symphony, Florida Orchestra Honolulu Symphony, Houston Symphony, Indianapolis Symphony, Jacksonville Symphony, Milwaukee Symphony, Minnesota Orchestra, National Symphony, Washington D.C., Oakland Symphony, Omaha Symphony, Oregon Symphony, Philadelphia Orchestra, Pittsburgh Symphony, San Antonio Symphony, San Francisco Symphony, San Diego Symphony, Seattle Symphony, Symphony Nova Scotia, Tulsa Philharmonic, Vancouver Symphony and Winnipeg Symphony.
Overseas he also visited the podia of the National Symphony of China, Beijing, , London Symphony Orchestra, Orchestre Concerts Colonne (France), Orchestre Symphonique Francais, Orquesta Sinfoncia de Xalapa (Mexico), Orquesta Sinfonica Nacional de Costa Rica, Orquesta Sinfonica Nancional de Mexico, Royal Scottish National Orchestra, Singapore Symphony, Tampere Philharmonic (Finland), Tonkunstler Orchester (Vienna) and the West Australian Symphony (Perth).
Mr. Paul is noted for his critically acclaimed performances of orchestral-choral works such as Vaughan Williams' Sea Symphony, Mendelssohn's Elijah, Britten's Spring Symphony and Elgar's The Dream of Gerontius. In 1997 Mr. Paul recorded Paul Paray's Joan of Arc Mass and First Symphony with the Royal Scottish National Orchestra and Chorus for Reference Recordings, which received a Grammy nomination for "Best Choral Performance". A native of Forest Grove, Oregon, Mr. Paul studied at the Oberlin Conservatory of Music and the Mozarteum in Salzburg, Austria. He has been awarded the Serge Koussevitsky Memorial Conducting Prize and named to the Comite d'honneur at the Cercle Paul Paray in Paris.