2021 Show Highlights
We are sincerely grateful to our many 2020-2021 members and individual donors that helped to Keep the Music Alive. Their support showed unwavering loyalty to our mission!
The following businesses and organizations provided support for virtual and live programing at special events:
Banner Bank; Umpqua Bank Adventure Coast, Coos Bay, North Bend, Charleston; Bigfoot Beverages; Cedar Electric and Construction; City of Coos Bay; Coos Bay-North Bend Rotary; Coos Art Museum; Coos History Museum; Coos Bay Library Foundation; Coos Head Co-Op; Face Rock Creamery; Honda World; Inner Sanctum Studios; Jefferson Public Radio; KDOCK 92.9; KMHS Radio/TV & Andrew Jones; Macduff Design; Red Lion Hotel Coos Bay; Seacoast Gardens; The Wonderful Company.
OCMA Received support from the following foundations and programs:
Coos County COVID-19 Business Program Oregon Cultural Trust; Oregon Community Foundation, Southcoast Orchestra Endowment Fund and Covid –19 Support.
Archived 2021 Festival Information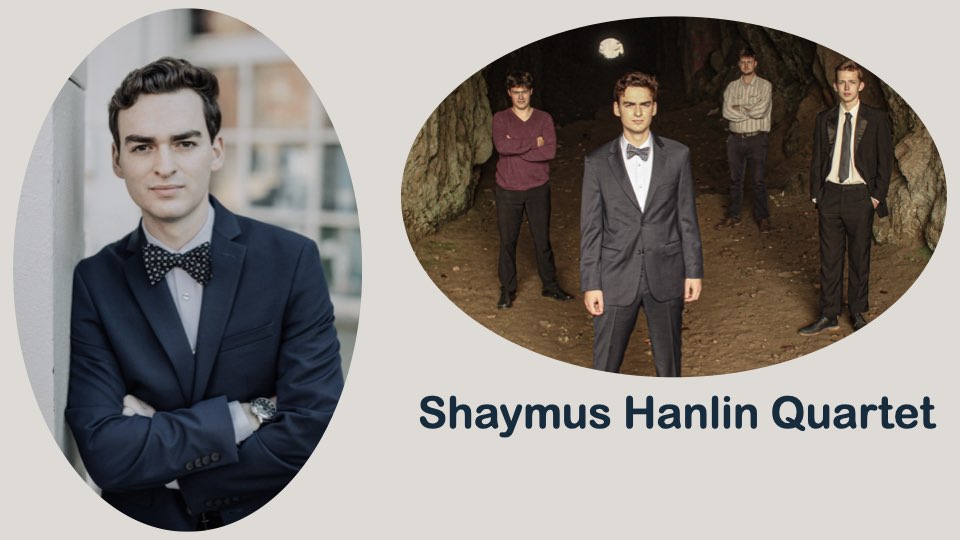 Bay Area Concert Band & The Shaymus Hanlin Quartet at Mingus Park Stage
The OCMA Festival partners with the
Bay Area Concert Band
to provide the traditional opening free concert double treat. Conductor Simpkins has selected several band classics to entertain audiences in the first set. A special treat includes Shaymus Hanlin singing Gershwin's "But Not for Me" with the band. Following the BACB, the second set features the
Shaymus Hanlin Quartet
.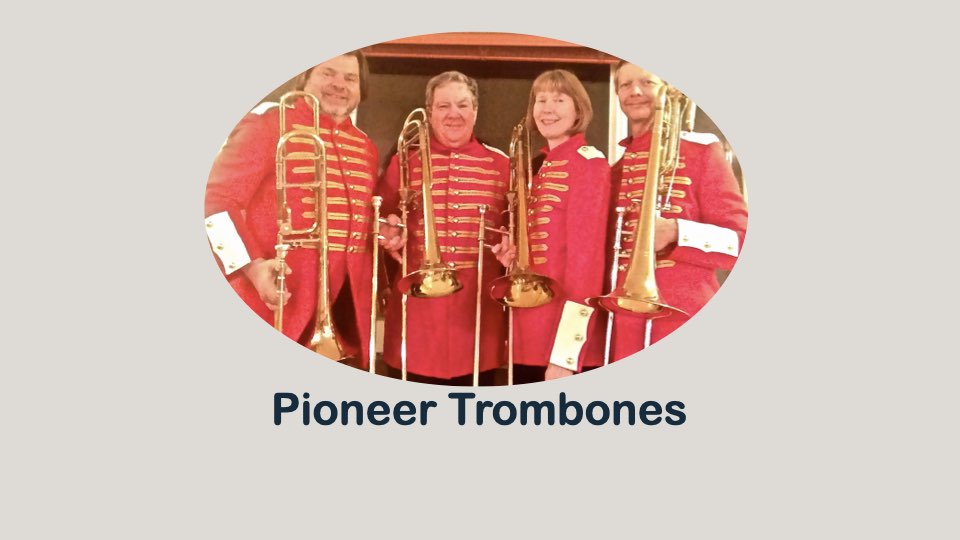 Pioneer Trombones at Coos History Museum Plaza Stage
The Pioneer Trombones
ensemble includes brass artists Andrew Harris, David Bryan, Phil Neuman, Gayle Neuman, with Dan Stueber on percussion. They will perform popular music of the Americas, with emphasis on South America's contributions with music by Antonio Carlos Jobim and Astor Piazzola, arranged by Phil Neuman. The group will play works by jazz composers Kenny Dorham, Joe Zawinul and Chick Corea. Selections from ragtime and big band styles will round out an entertaining mix of trombone quartet "chamber music".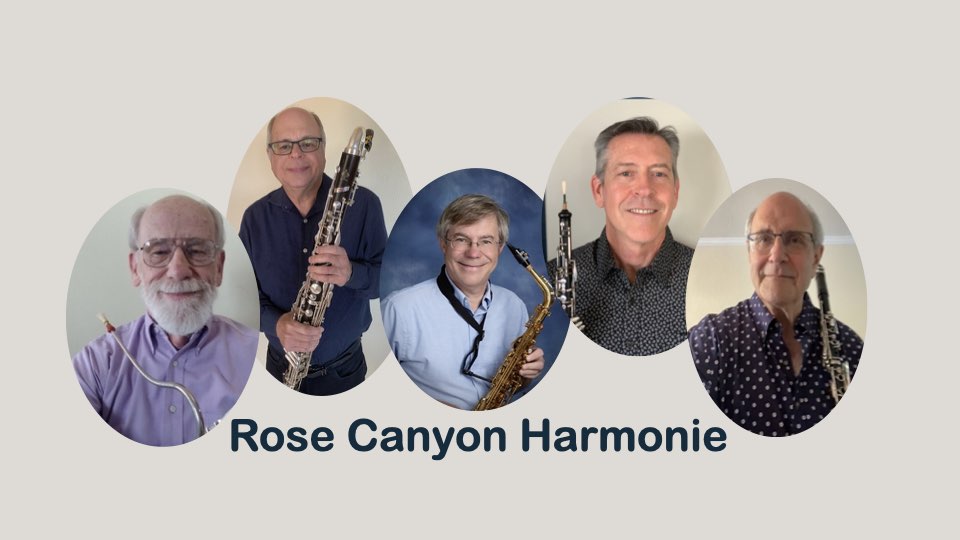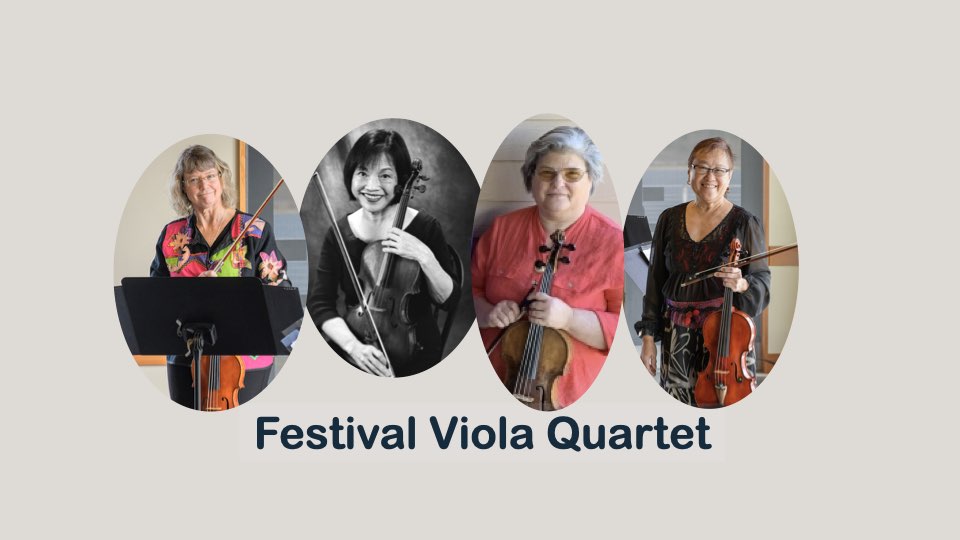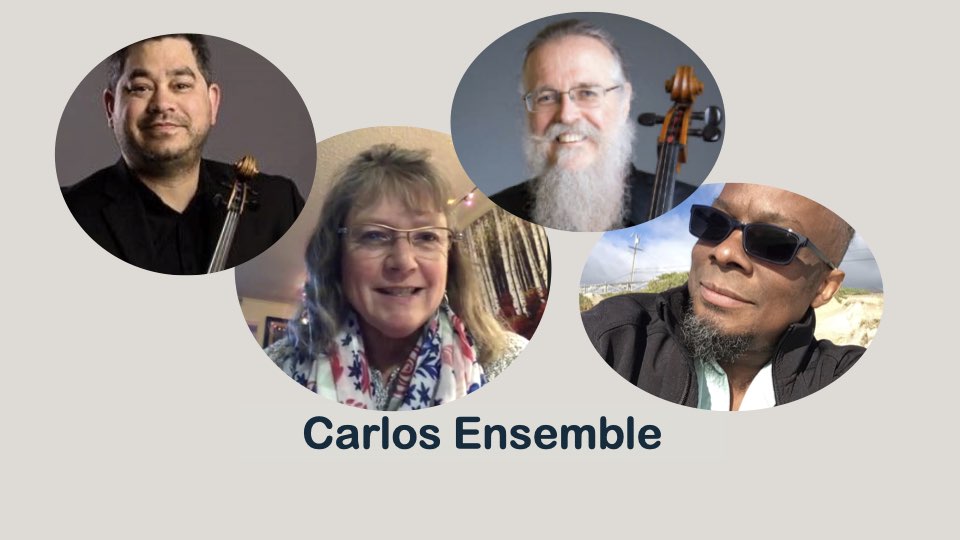 Festival Viola Quartet & The Carlos Ensemble at Coos History Museum Plaza Stage
The Festival Viola Quartet
composed of Shelley Mathewson, Cynthia Scott, Brenda Liu, and Sharon Eng provide the first portion of this double concert opportunity. They perform a collection of classical and non-classical pieces, certain to delight the audience with the lovely timbres of the violas.
The Carlos Ensemble
with Stephen Chong, Anthony Dyer, Shelley Mathewson, and Dale Bradley provides the wrap up finale. They will perform a wonderful array of pop, Broadway and familiar tunes, bringing much joy to the community!
Meet the Instruments of the Orchestra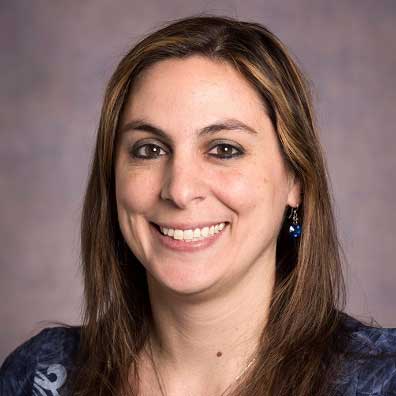 Nicole Buetti, OCMA's Contrabassoonist, developed an amazing virtual educational project with her husband, Jason Gunderson.
Meet the Instruments of the Orchestra
is a collaboration between Portland Columbia Symphony and In A World Music Kids featuring the Nirks™. This 16-part series introduces young listeners to the instruments of the orchestra through fun and engaging songs, stories, and personalities!
Meet the Instruments
(
inaworldmusic.net
) Nicole provides the following backstory: "A lot of amazing people have been involved in this project.  But there is one person in particular, without whom none of this would be possible. Jason Gunderson is my assistant director, script supervisor, cameraman, puppeteer, puppet operations engineer (who even knew that was a thing until you have to try to make a turkey play the harp and a monkey play the trombone), and anything else I needed including a shoulder to lean on whenever the project seems overwhelming...Please show your support for Jason and the PCSO by sharing and liking this video."
 Special Message from Maestro James Paul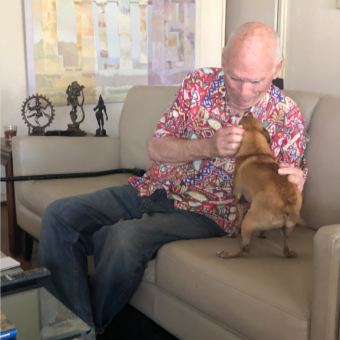 Dear Friends of the OCMA Festival, I am delighted that Festival activities will take place this July. Of course, they will be at outside locations and with small ensembles to ensure safety. Plans are well underway for a return to Marshfield High School in July 2022. We are developing a full program. I'm happy to report that I am recovering well. Our official mascot, the Noble Chihuahua Carlos, is also looking forward to being back in Coos Bay. He can't wait to be at Sunset Bay again. He deeply regrets not being able to appear on the podium this July, but I have explained that podiums generally are inside concert halls most of the time. I hope you are all well and that we will see each other again soon. Best wishes, James Paul, Music Director and Conductor