The 37th Annual Oregon Coast Music Festival, July 11-25, 2015!
Coos Bay, home of the longest running music festival on the Oregon Coast presents two weeks of concerts, in a variety of stunning settings around the beautiful Coos Bay area. Week 1 offers music appealing to a broad range of tastes - Big Band, Blues, Barbershop and more! Two outdoor concerts that week invite picnics, bare feet and dancing. Week 2 features three classical concerts performed by an 91 piece orchestra of professional musicians from across the county.
Whether a novice or seasoned classical music fan, a very special treat awaits hearing our orchestra live! Their exceptional performances bring audiences back year after year. Go to Calendar for details of each concert program. There will be time between events to enjoy the treasures of the spectacular Oregon coast: pristine beaches, succulent seafood, sand dunes, fishing and more!
See Visitor Info for traveler tips on lodging, dining and other activities to enjoy during Festival.
The First 60 Seconds
Our 80 piece professional orchestra belongs uniquely to us. They come from throughout the Northwest and nation to perform together for only one week during Festival. They arrive Sunday evening, greet each other for the first time in a year, then take their seats on the stage. James Paul, Conductor and Music Director of the Festival Orchestra since 1991, taps his baton on the music stand and raises his arms to begin their first practice. This is what we heard in the first 60 seconds, 2015.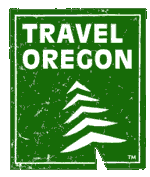 Travel Oregon Enthusiastic!
Thanks to a grant from the Oregon Community Foundation and contributions from Coos County Cultural Coalition, Coos Bay Lions, Banner Bank and Beta Sigma Phi Sorority, every Fourth grader in Reedsport, Coos County and home schooled got a free Hohner harmonica and lessons to play from master blues musician, Gary Allegretto. Read More.
Be a Part of the Festival

Become an OCMA Member!
Membership benefits include discounts on concert tickets, merchandise and much more! See all the benefits.

Sponsor a Festival Event
You or your business can support and sustain the Oregon Coast Music Festival by sponsoring a Festival event. Levels and Benefits.

Advertise in Our Festival Program
There are four options for a business, service club or individual to support the Oregon Coast Music Festival by advertising in our program. Learn more.