Great Community Response for Gary Allegretto!
Thanks to a grant from the Oregon Community Foundation and contributions from Coos County Cultural Coalition, Coos Bay Lions, Banner Bank and Beta Sigma Phi Sorority, every Fourth grader in Reedsport, Coos County and home schooled got a free Hohner harmonica and lessons to play from master blues musician, Gary Allegretto. Please visit his website to learn more about this singer/songwriter/musician/humanitarian, garyallegretto.com. Visit the links below for local coverage of this wonderful event that is at the heart of the OCMA mission.
KCBY
Coos County 4th graders learning harmonica from a pro
The World Newspaper:
The music of reeds in Reedsport
Learn the harmonica
Here comes the harmonica man
Let the blowing begin
Gary Allegretto
Creating music lovers, one harmonica at a time
APRIL 27TH – MAY 1ST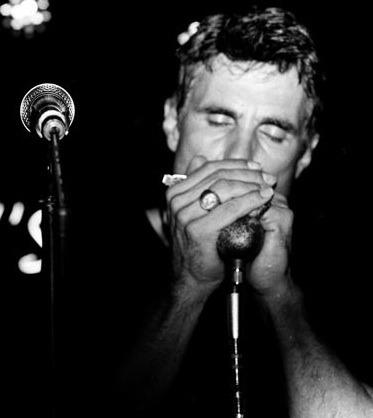 "Our mission is to involve, enrich and inspire the community by providing quality classical music and creative musical experiences."
Every winter and spring OCMA sponsors the Kinder Konzert series, music events for children in our area. This year's presentation is the most ambitious ever undertaken by OCMA and embodies our mission statement in spades. We have partnered with Gary Allegretto, renowned Blues harmonica master and founder of the non-profit program Harmonikids, to present one week of workshops to every 4th grader in Coos County and Reedsport. The Hohner Company, manufacturer of harmonicas most used by professionals, will donate an instrument to each participant in the workshops.
Gary's passion for teaching children to play harmonica began in 1985 while playing for children at the Sloan Kettering Cancer Hospital. He noticed how the kids were irresistibly drawn to his harmonica. They shrieked with joy at the rich sound of this magical little instrument. They not only wanted to hear the Blues, they wanted to PLAY IT! This experience was his inspiration to found Harmonikids with the mission to provide "the healing joy of music….right under a child's nose." He developed a one-of-a-kind method designed to teach them to play in minutes. His effective lessons, are entertaining and draw out children's innate musical abilities.
Gary's work as musician, educator, and humanitarian has been praised by numerous magazines, dozens of publications and featured on The Today Show and on PBS
Allegretto will use his innovative teaching method to bring the gift of music, and music making to over 750 children in our community this spring. This may be the enriching experience of a lifetime for many of them. To find out more about Gary's work and Harmonikids' projects, visit www.harmonikids.org
We gratefully thank the generosity of our primary sponsor for Harmonicas in the Schools:
Oregon Community Foundation / Tom & Joan Stamper Fund
And also the contributions of:
Banner Bank, Coos County Cultural Coalition, Coos Bay Lions, & Beta Sigma Phi