We appreciate the support of business sponsor programs: click here to see our list!
Purchased tickets will be saved at will call for your convenience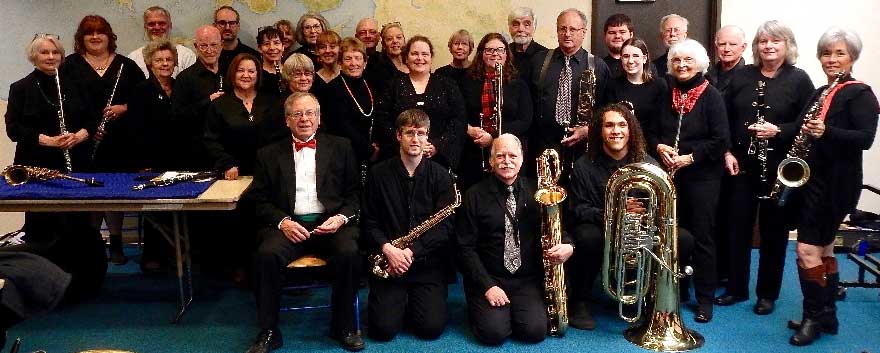 Bay Area Concert Band
A community band has been part of the Coos Bay area since the days of Louis Simpson. The Bay Area Concert Band has opened every Oregon Coast Music Festival since the festival began in 1978!. The Band is a recognized non-profit organization. The group of ~ 40 distinguished musicians from in and around the bay area welcomes student musicians of proven ability to join them. Conductor Stephen Simpkins will lead the band in performance of an array of typical band music including light classical, medleys from composers of Broadway and famed movie hits, Latin music, and marches.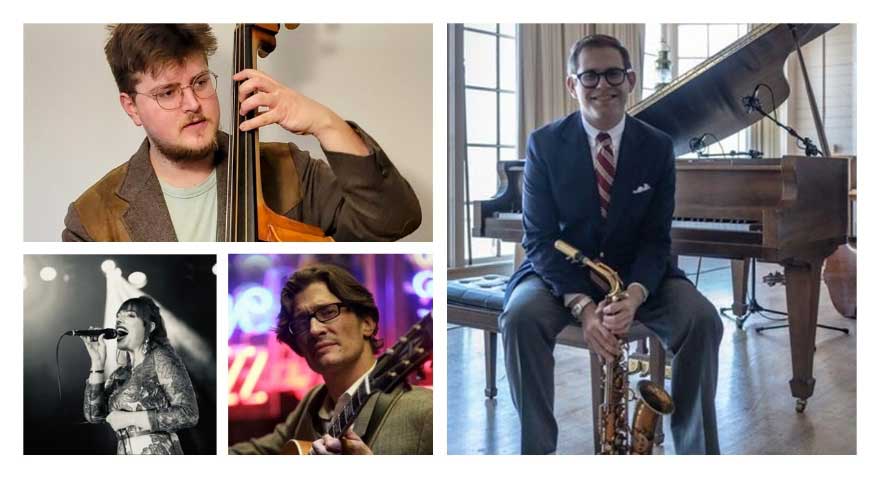 Aaron Johnson Jazz: Blues, Ballads & the American Songbook
Aaron Johnson
, saxophonist, clarinetist, and flutist based in New York had early roots and mentors in Coos Bay. His formal training was at Manhattan School of Music, and throughout his career, he has excelled in performance and creative combinations with talented musicians. He has worked with Jazz legends including Jon Batiste, Dick Hyman, Ken Peplowski and Slide Hampton and frequently shares his knowledge of Jazz history and scholarship in lectures and presentation.
Joining Johnson are: Jazz guitarist and vocalist
Ilya Lushtak
, who
performs in the New York jazz scene, and portfolio that includes years of performance and recording with Jazz greats;
Liam Hathaway
, bass, who played in 2022 at Shore Acres with Shamus Hanlin.Hathaway grew up in Newberg, and studied at Portland State with George Colligan and is active in the Portland Jazz scene. Rounding out the group is Portland based
Brigitta Teuscher,
a big band jazz vocalist with extensive touring and performing in Europe and the Caribbean.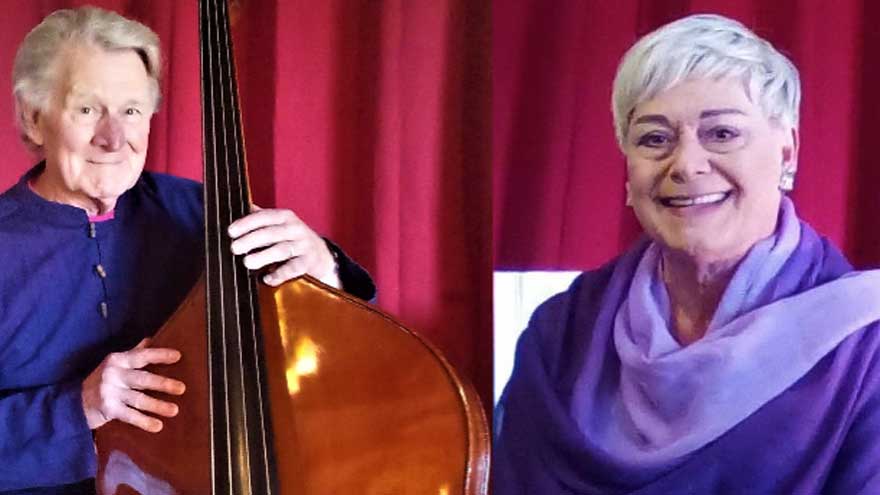 Jazz Roots: Early African American Jazz Composers and Performers
Wednesday, July 19 @ 7pm Hales Center, Southwestern Oregon Community College
Madi Cristina Barrena, Piano and Michael Somers, Double Bass provide an interactive performance of the history contributions of Five African American composers and performers:
Scott Joplin (1868-1917) pianist and composer

 

Jelly Roll Morton (1890-1941) pianist and composer

 

James P. Jonhson (1894-1955) pianist and composer

 

Fats Waller (1904-1943) pianist, composer and band

 

Duke Ellington (1899-1974) pianist, composer and band leader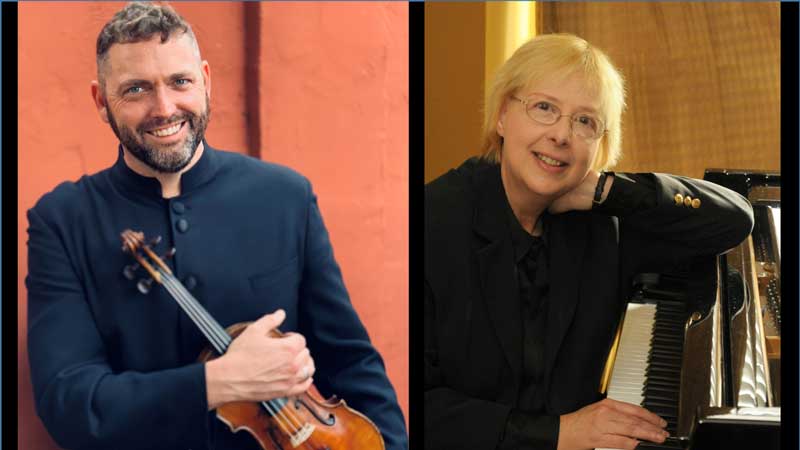 Hidden Voices: Highlighting Diverse American Women Composers
Featuring Steven Moeckel, violin and Joanna Goldstein, piano July 20th @ 7pm, Hales Center, Southwest Oregon Community College BUY TICKETS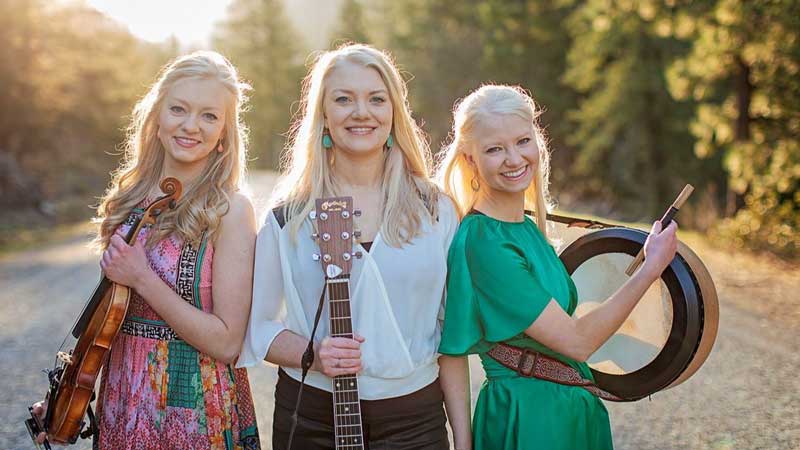 The Gothard Sisters at Shore Acres State Park Garden
Saturday July 22 @ noon, Shore Acres State Park, Charleston
The sisters perform new and traditional music steeped in Celtic folk roots. Performing, touring and writing together for over 13 years, the trio continues to bring a refreshing perspective to the time-honored tradition of Celtic folk music, bridging the gap between classical, folk, Celtic, world, and roots influences with a sunny, optimistic style.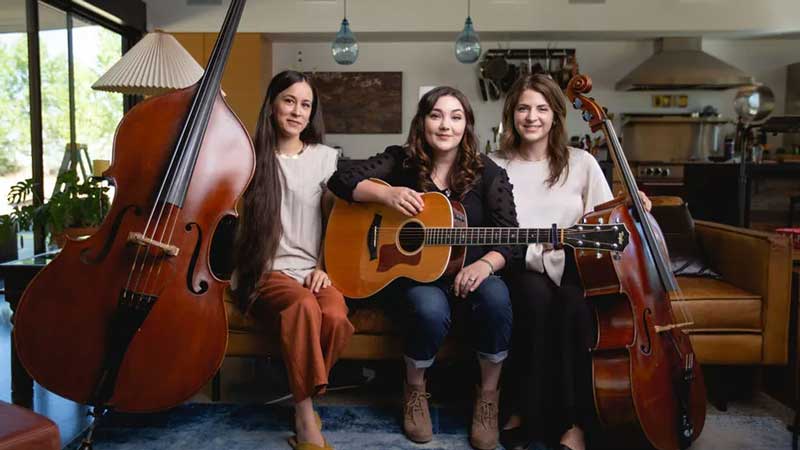 Dear Darling at 7 Devils Brewing Co.
Sunday July 23 @ 7pm, 7 Devils Brewing Co. Coos Bay
"Dear Darling" is the nom de plume of the Sacramento-based trio of Natalie Hagwood (cello and voice), Casey Lipka (bass and voice) and Hannah Jane Kile (guitar and voice). Together, their joyous meld of jazz, folk, classical and pop delivers a fresh new sound that is being recognized both locally and nationally.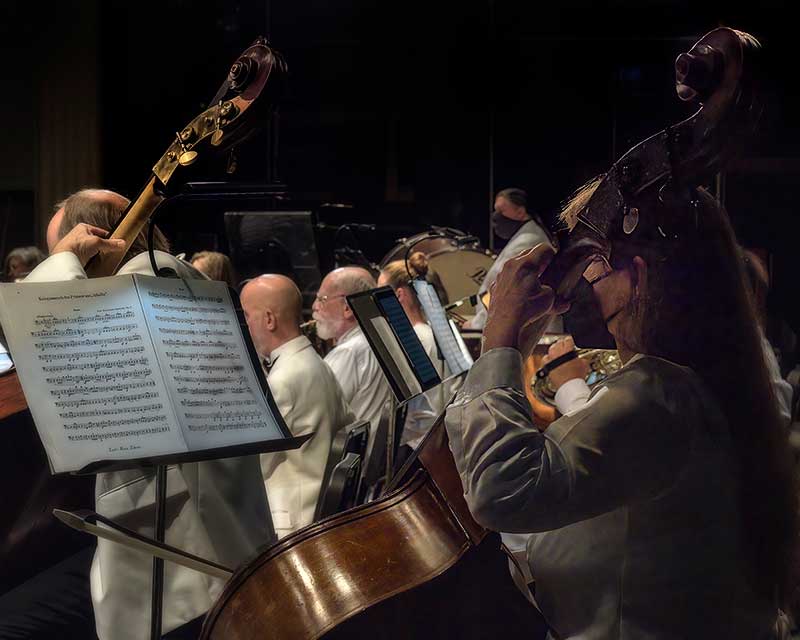 Festival Orchestra I Concert (James Paul, Conductor)
July 25th @ 7:30pm Marshfield High School Auditorium
Soloist Steven Moeckel's, concerto repertoire encompasses everything from the standard classical and romantic masterpieces to the visceral virtuosity of the Shostakovich Concerto and Corigliano's Red Violin. He performs on a violin crafted c. 1840 by the celebrated French maker, Jean-Baptiste Vuillaume.
Berlioz: Benvenuto Cellini Overture Schubert: Symphony No.8 "Unfinished" Tchaikovsky: Violin Concerto with Steven Moeckel, soloist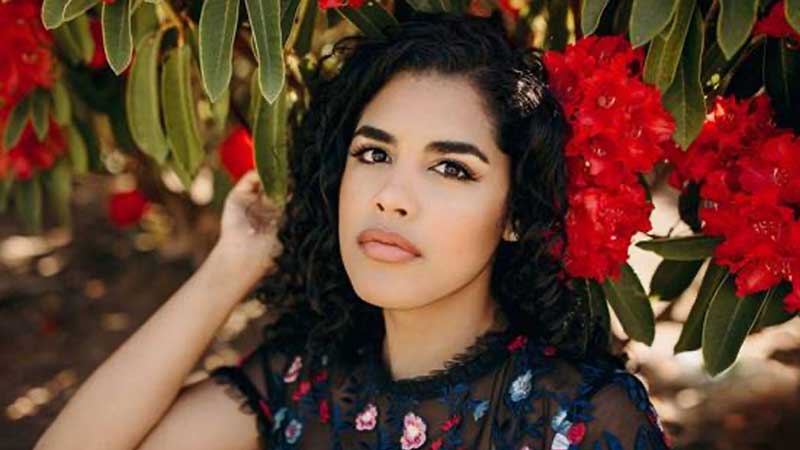 Festival Pops Concert (Adam Stern, Conductor)
July 27 @ 7:30pm Marshfield High School Auditorium Latin American and Hispanic Music with guest artist Elizabeth Galafa Ylaya, Soprano
The Pops Concert will celebrate the music of Spain and Latin America in a program featuring a mix of symphonic music and song, and feature rising young soprano Elizabeth Galafa Ylaya in beloved examples of zarzuela arias, Mexican popular song (Besame Mucho and Granada), and a collection of romantic madrigals by the distinguished Spanish composer Joaquín Rodrigo (best known for the most famous of all guitar concertos, the Concierto de Aranjuez).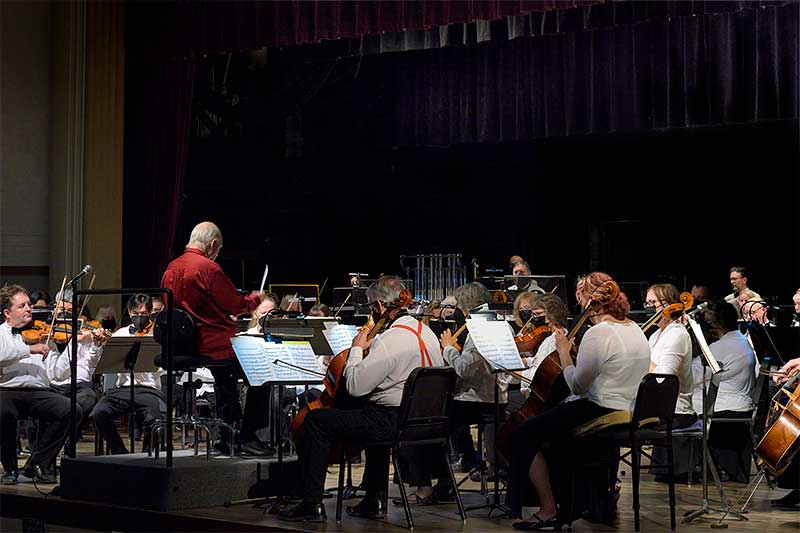 Festival Orchestra II. Festival Finale (James Paul, Conductor)
July 29 @ 7:30pm Marshfield High School Auditorium Wagner: Parsifal Prelude Holst: The Perfect Fool Ballet Suite Brahms: Symphony No.1 BUY TICKETS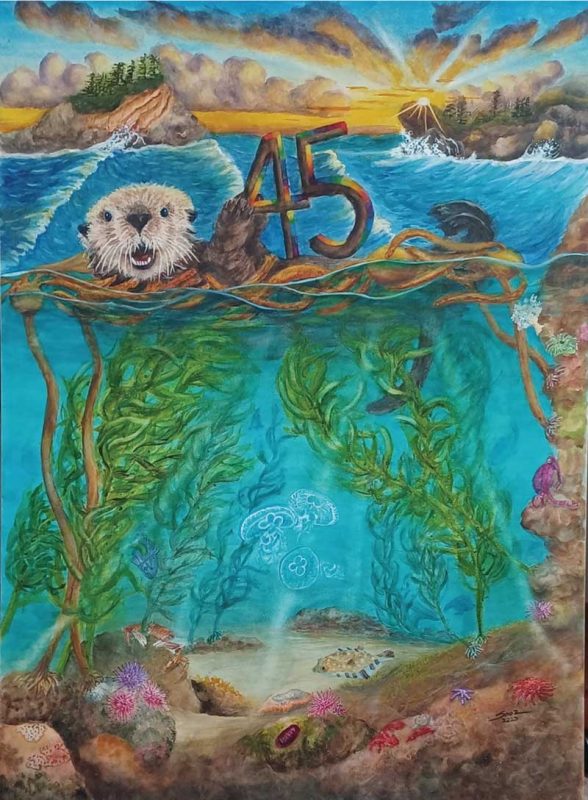 Click here to learn about this year's cover art, Odysseus the Otter!
Bay Area Concert Band
Mingus Park, Coos Bay
Saturday, July 15, Noon
Aaron Johnson Trio:
Blues, Ballads and the American Songbook
Reception by Black Market Gourmet
OIMB Boathouse, Charleston
Sunday, July 16, 2pm
Madi Barrena and Michael Somers: Jazz Roots
African American Jazz Composer and Performers
Hales Center, Southwest Oregon Community College
Wednesday, July 19, 7pm
BUY TICKETS
Steven Moeckel and Joanna Goldstein: Hidden Voices Highlighting Diverse American Women Composers
Hales Center, Southwest Oregon Community College
Thursday, July 20, 7pm
BUY TICKETS
The Gothard Sisters: Celtic Music and Dance in the Gardens
Shore Acres State Park, Charleston
Saturday, July 22, Noon
Dear Darling
7 Devils Brewing Co. Coos Bay
Sunday, July 23, 7pm
Adam Stern and Steven Moeckel Preview Concert I
Umpqua Hall, Southwest Oregon Community College
Monday, July 24, Noon
Festival Orchestra Concert I
James Paul, Conductor
Marshfield High School Auditorium
Tuesday, July 25, 7:30pm
BUY TICKETS
Adam Stern and Elizabeth Galafa Ylaya Preview the Pops
Umpqua Hall, Southwest Oregon Community College
Wednesday, July 26, Noon
Community Open Rehearsal & Workshop: Orchestra Rehearsal
Marshfield High School Auditorium, Coos Bay
Thursday, July 27, 10am
Festival Pops
Latin American and Hispanic Music
with guest artist Elizabeth Galafa Ylaya, Soprano
Marshfield High School Auditorium, Coos Bay
Thursday, July 27, 7:30pm
BUY TICKETS
Adam Stern Previews Orchestra II
Umpqua Hall, Southwest Oregon Community College
Friday, July 28, Noon
Redfish String Quartet
First Presbyterian Church, North Bend
Friday, July 28, 7pm
BUY TICKETS
Festival Orchestra Concert II
James Paul, Conductor
Marshfield High School Auditorium
Saturday, July 29, 7:30pm
BUY TICKETS